Click here
to read the first part of my Legazpi trip.
The Pili Nut Hills are located in Caguiba, Camalig, while my next is destination is in the heart of
Legazpi City
. It was already 3.30pm when I decided to descend from the grotto's summit. More than an hour later, I found myself at the foot of one of the city's most famous landmarks.
Ligñon Hill
has been developed into a great destination offering several activities (biking, rappelling, paintball, zip line, et cetera). I had only wanted to visit the Japanese tunnel but it was already almost 5pm when I arrived and the attraction was already closed.
The ascent took about 15 minutes. The summit was swarming with people, but there was that perfect amount of
happy
in the air.

Legazpi City from 156-m above



The Mayon from Ligñon Hill at sunset
But what really caught my attention was the
Mayon Volcano
. I enjoyed a breathtaking view of the sunset while Mayon stood proudly beside it. I couldn't help but be amazed at how beautiful everything was. I have lived in
Bicol
half of my life and have seen the Mayon countless times, but it was the first time that I had actually
looked
at it.
You can find several food kiosks and souvenir shops on the summit. A group that I encountered during my hike up was having their afternoon snack and invited me to join them. They were quite surprise to find out I was alone because, after all, you don't get to chance upon solo lady travelers that often. It was a fun conversation, and I was able to get some helpful information for my itinerary the next day.
I started to make my way down when a motorcycle pulled over beside me. The motorist introduced himself as Chris and said he had overheard my conversation with the group at the summit, and if it wasn't too weird, he could help me get to Bacacay Beach. I told him I wasn't going to Bacacay until the next day and was on my way to
Embarcadero
to meet up with my sister for dinner. He offered me a ride. Two seconds later, I found myself sitting on the back of his motorcycle-- well, this was after I sent his plate number to my sister. (Please don't tell my mother.)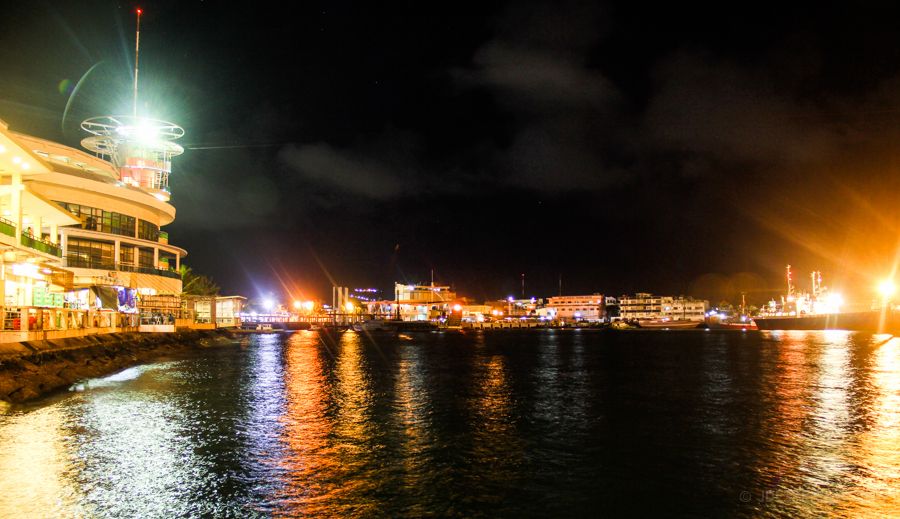 Embarcadero at night
On my second day, I finally convinced my sister to tag along to my morning destinations. Our Lady of the Gate Parish Church (Daraga Church) was built on a hill that is located very near the city. There would not be a more accessible place to enjoy a picturesque view of the Mayon.
Blown away
would be an understatement, from this church, I was overwhelmed/astonished/flabbergasted (take your pick) by the sight of the world's most perfect cone volcano.

Daraga Church on a Sunday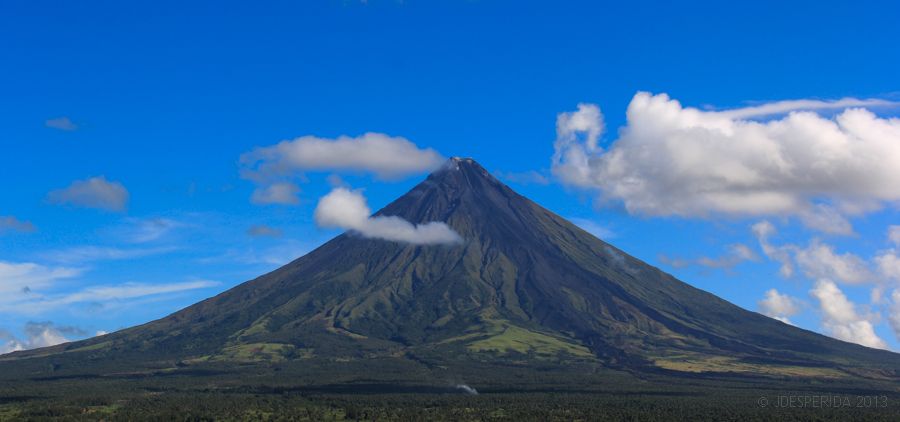 The Mayon from Daraga Church at 8am
The Baroque style church itself is also a wonder to behold. Volcanic rocks form its structure. Unfortunately, it has started to deteriorate. It has been washed with lime in an effort to preserve its facade, which explains its current color. The inside has also been heavily renovated. This more than 200-year-old piece of history is a National Cultural Treasure.
The
Cagsawa Ruins
is less than 30 minutes away from Daraga Church via a jeepney. From the highway, you may either take a tricycle or walk to the site. It was a hot day, so we opted to ride. The belfry is a remnant of a Franciscan church that was engulfed by the lahar during Mayon's most violent eruption in 1814.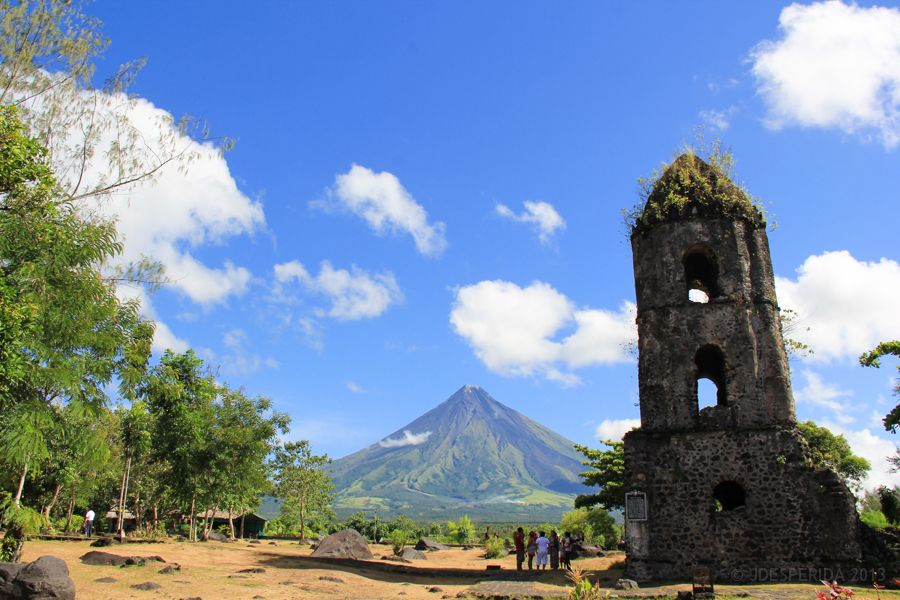 Postcard-perfect, Bicol's most iconic attraction




The Mayon from the Cagsawa Ruins at 9am
When I was in high school, I saw this play about
Daragang Magayon
(Beautiful Lady) and her suitors
Panganoron
(Clouds) and
Pagtuga
(Eruption).
Legend
says that the Mayon rose from the grave of
Daragang Magayon
and her true love. But you don't need to know its story to appreciate its beauty. One look is enough to tell you why it's called
Daragang Magayon
.
Today's lesson:
Discover your own.
Mood:
awake