Is it not ironic that I have lived and worked in the United States twice before I had the chance to visit the other islands in my country?
Early Saturday morning of last week, Begs, Dianne, Jocelle, and I boarded the first plane to Cagayan de Oro (CDO). And, yes, staying true to our track records, the aircraft almost left without us. It was, however, one of the most thrilling experiences I have recently had-- that is, arriving 15 minutes before our plane was about to leave and with 60 people in line ahead of us. To cut the story short, we barely went through airport security and were the last people to board the plane.
CDO is the capital of Misamis Oriental and lies along the coastline of Northern Mindanao. Usually, when tourists hear the word
Mindanao
, the first picture that comes to mind is of a man with a scarf around his head carrying an AK-47. Now, yes, that is quite an alarming mental image. The government's efforts against terrorism has not gone unnoticed nor has it alleviated the situation. But terrorists are almost always only in Mindanao, more specifically, in the south of the island. In fact, while I was there, I saw no traces of rebellion whatsoever, CDO is an especially flourishing city.
We planned or, well, the ever-so-diligent Begs planned a 4-day trip. XD It was a long itinerary, and our first stop was Bukidnon, less than 2 hours from CDO. Ate Yam, Begs' sister-in-law, picked us up from the airport. At 7am, after a hearty breakfast, we took a cab from her home to CDO's Divisoria, where we met with the person we hired to drive us to Dahilayan Adventure Park. More than an hour into our trip, we passed by Del Monte's hectares after hectares (after hectares!) of pineapples, corns, and whatnots.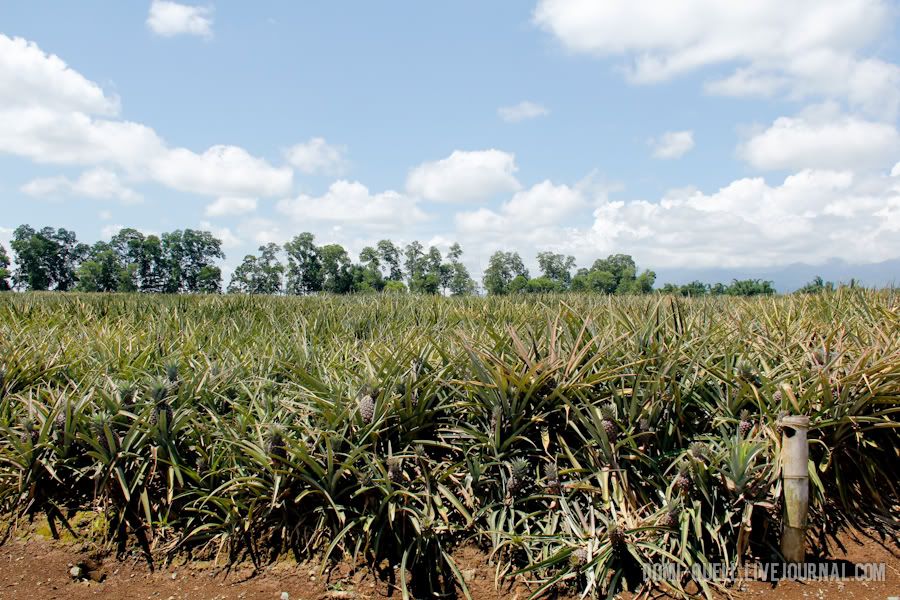 Dahilayan Park is literally out of the ordinary Philippines. It is one of those places that makes you feel warm and fuzzy inside, almost similar to how I felt when I went up Utah's Park City. The mountains of pine trees looked majestic, the rest of the flora were almost unfamiliar, and the sun was high and bright yet its rays did not burn so much.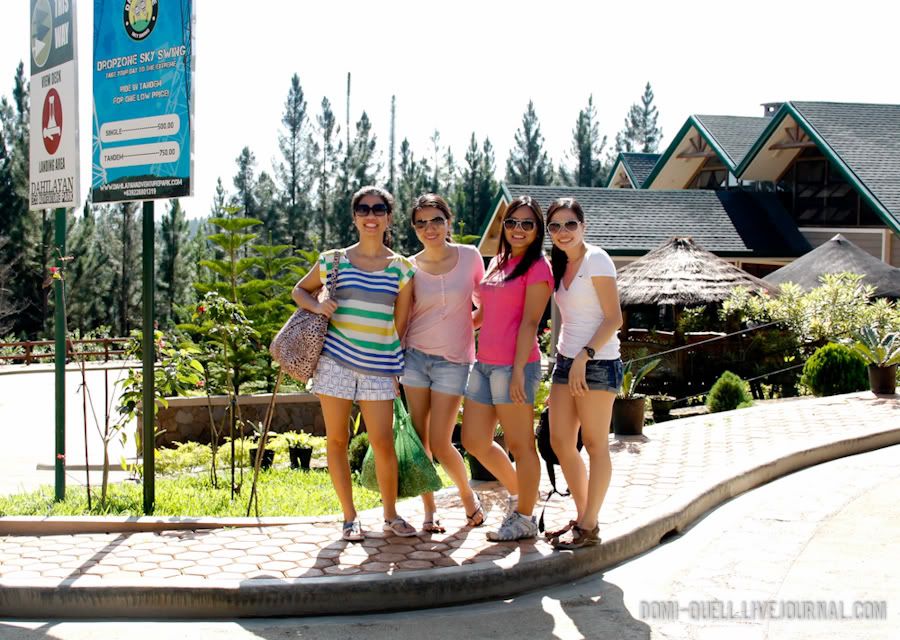 It is in Dahilayan Park where the longest
dual
zip line in Asia can be found. We have also been told that a longer zip line has recently been put up in a nearby region, if it's dual or not, I'm not quite sure. We availed of the all-rides package, which consisted of 3 different lines. The first two were 320m and 150m in a sitting position. For the final and longest ride, a Safari Cruiser took us to 4500ft above sea level, and we dangled and swept through a beautiful view of the the vast park. For a minute, my breath was taken away, I was flying atop an astonishing panorama.
After Dahilayan Park, we headed back to CDO for lunch at Brew Berry. Dianne and I had fish with
tawsi
(a kind of
salted black beans
) and the rest of the group had a beef dish. For dessert, we ordered the cafe's best-selling blueberry cheesecake, it was good but was a little bland for my taste. After our meal, we were picked up by a jeepney for
Rafting Adventure Philippines
to take us to the starting point of our white water rafting course! What commenced after that was truly unusual and exciting. I had never rafted before so you can just imagine how anxious I was. We were very surprised to find out that it was going to take 3 hours but, hey, it was value for our money. So we smothered ourselves with sunscreen and bought a large bottle of water. My words will probably fail to express how incredible the experience was. The rapids were fierce yet there were also moments of monotony when the water was still, but when you are with your friends, you find ways to amuse yourselves. We have vowed to take the extreme course on our next visit.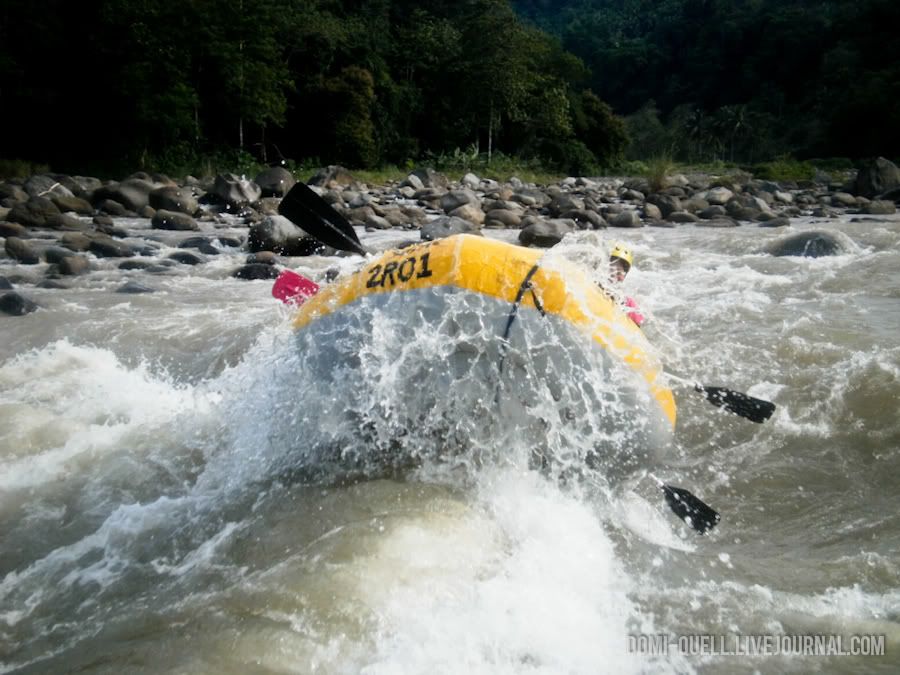 I will write about the rest of our trip tomorrow.
Update.
If you liked this entry, you may also want to read about the other places we visited during our 4 days in Mindanao:
Iligan City
and
Camiguin Island
.
Today's lesson:
Seek something unfamiliar and let it astonish you.
Mood:
accomplished